Chromatin Day/"Morning": December 9, 2021
Thursday, December 9, 2021
This year, the 12th of our annual CRC 1064 events, we will again be reporting online during a condensed Chromatin "Morning" with Digitalks!
Our meeting will be held on December 9 from 9:00 - 12:30 as a Zoom conference with exciting talks (15+5 minutes) presented by CRC 1064 researchers.
We invite the Munich Chromatin Community to join us for a condensed day of presentations to learn about the latest findings of the CRC chromatin groups.
Login credentials will be provided via mailing list.
Munich students and scientists who would like to attend this event but are not on our mailing lists are welcome to contact irtg1064@bmc.med.lmu.de for access.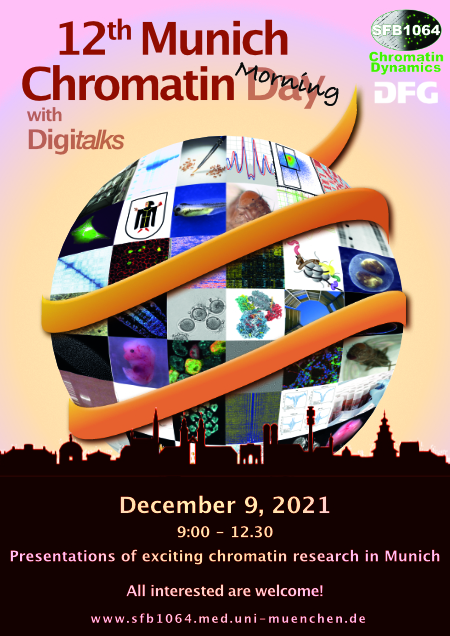 download poster (PDF, 7.7 MB)
Downloads