Chromatin Dynamics 2019 – 5th International Munich Symposium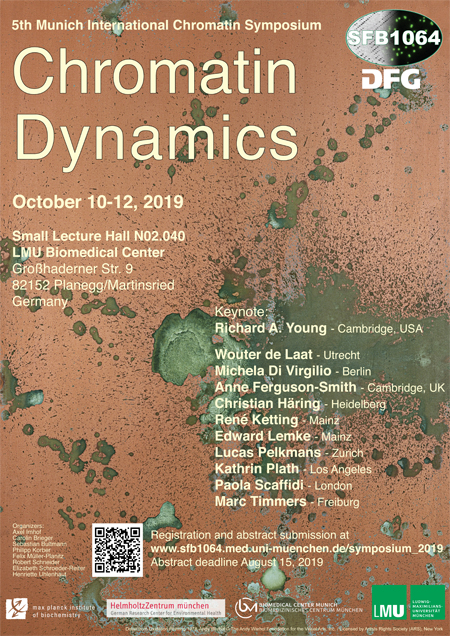 Many thanks to all participants for their contributions to an interesting and successful meeting!
The symposium included a keynote lecture, invited speaker talks, a poster session and short talks selected from abstract submissions.
KEYNOTE LECTURER: RICHARD A. YOUNG (Cambridge, USA)
Speakers: Wouter de Laat (Utrecht), Michela Di Virgilio (Berlin), Anne Ferguson-Smith (Cambridge, UK), Christian Häring (Heidelberg), René Ketting (Mainz), Edward Lemke (Mainz), Lucas Pelkmans (Zurich), Kathrin Plath (Los Angeles), Paola Scaffidi (London), Marc Timmers (Freiburg)
See poster registry (pdf, 74 KB).