Workshops for Women
Effective Communication: How to get to the point
A workshop with strong gender awareness elements for men and women. Learn strategies to help you understand and really lead conversations.
Online workshop, December 15-16, 2021

See details. Sign up any time with Elizabeth irtg1064@bmc.med.lmu.de
Past events:
EMBL-DFG Women in Science Conference and Workshop
From Chromatin to RNA: A Systems View on Molecular Mechanisms
Heidelberg, November 21-22, 2017
See EMBL website for program and speakers.
This conference will combine two principal objectives: Providing opportunities for inspiring discussions on cutting edge research between participants and exchanging ideas to foster networking particularly amongst female scientists.
The conference is open for women scientists at all levels: doctoral, postdoc, group leader and professor. Since the CRC 1064 is a co-sponsor, members and associates from our CRC have special deals for free registration.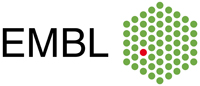 Women and Careers
Friday, November 18, 2016 from 9:00-17:00
(room N01.012, BMC, Großhaderner Str. 9, Martinsried)
This workshop was offered to all women scientists in the SFB 1064.
"Since a few decades the rights of women and working women in particular have changed dramatically. But does this also translate into a world full of possibilities or are we still stuck in the process of climbing the various ladders under the glass roof? This seminar will give you guidance on how to navigate your life as a working female scientist." (excerpt from the project description on the NaturalScience Careers website)
Trainer: Dr.Karin Bodewits, Advanced Training Programme-XX (ATP-XX)
Please inquire with Elizabeth Schroeder-Reiter irtg1064@med.uni-muenchen.de.