IRTG program content
The IRTG aims to complement the PhD project and constructive supervision of the Thesis Advisory Committee (TAC) with a modular training program. The program tailors to the specific skills and needs identified in dialogue with IRTG members.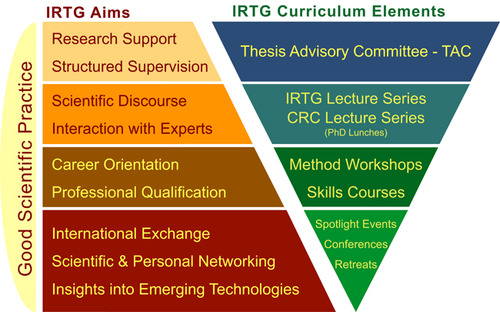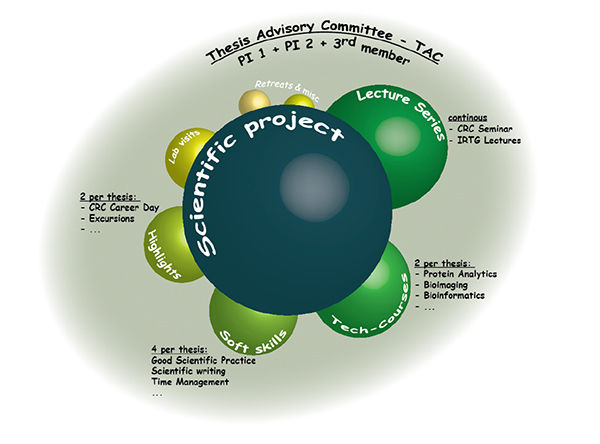 Figure: Schematic depiction of examples of IRTG program contents. The PhD project is central to the study program whereas all other activities will supplement the scientific (bench-) work. The Thesis Advisory Committee (TAC) serves as a superordinated structure, guiding the doctoral candidate and giving advice on all issues concerning the PhD thesis.
IRTG Lecture Series

CRC Lecture Series

PhD Lunches
Advanced Methods Courses

Communication Skills

Good Scientific Practice

Individual Career Coaching
Retreats

Career Planning

Lab Visits